Hello surfers!!!I'm Despoina, saxlamari No2.This is a site that me and Kuriakos(saxlamari No1) have done and we hope you enjoy it!If you have any complaints or suggestions you can contact with us.
I am 20 years old,borned at 24/01/83.I live outside of Athens,at the "famous" Pallini!I have a sister and a brother as you can see at "Family's Album".I have 3 dogs(Margo,Hra,Foivos)and 7 turtles!I cannot recognise them anymore!They are all the same!I'm a student of Business Administration at the University of Pireaus and my favourite team is PANATHINAIKOS!
I come from Cephallonia,a very beautiful island.You have to visit it!!!Trust me!

Helloooooo!!!I'm Kiriakos the Saxlamari No1 or if you prefer I am the No1 Saxlamari globally!!! I was born on the 5th of October 1982 at Athens! I come from Oinousses a small but absolutely fantastic island which is next to the island of Chios! Eimai Panathinaikara apo prin gennithw,eimai foithths ODE Panepisthmiou Piraiws kai monimos katoikos Korydallou(Proodeutikara OLE)!!!
I am the owner of 2 sites and I have the 50% of this site!
enjoy the 2 Saxlamaria in action at this magnificent site!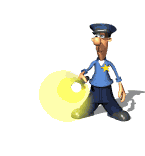 Kai oi duo eimaste foithtes sthn Organwsh kai Dioikhsh Epixeirhsewn tou Panepisthmiou Peiraiws(h alliws PAPEI)